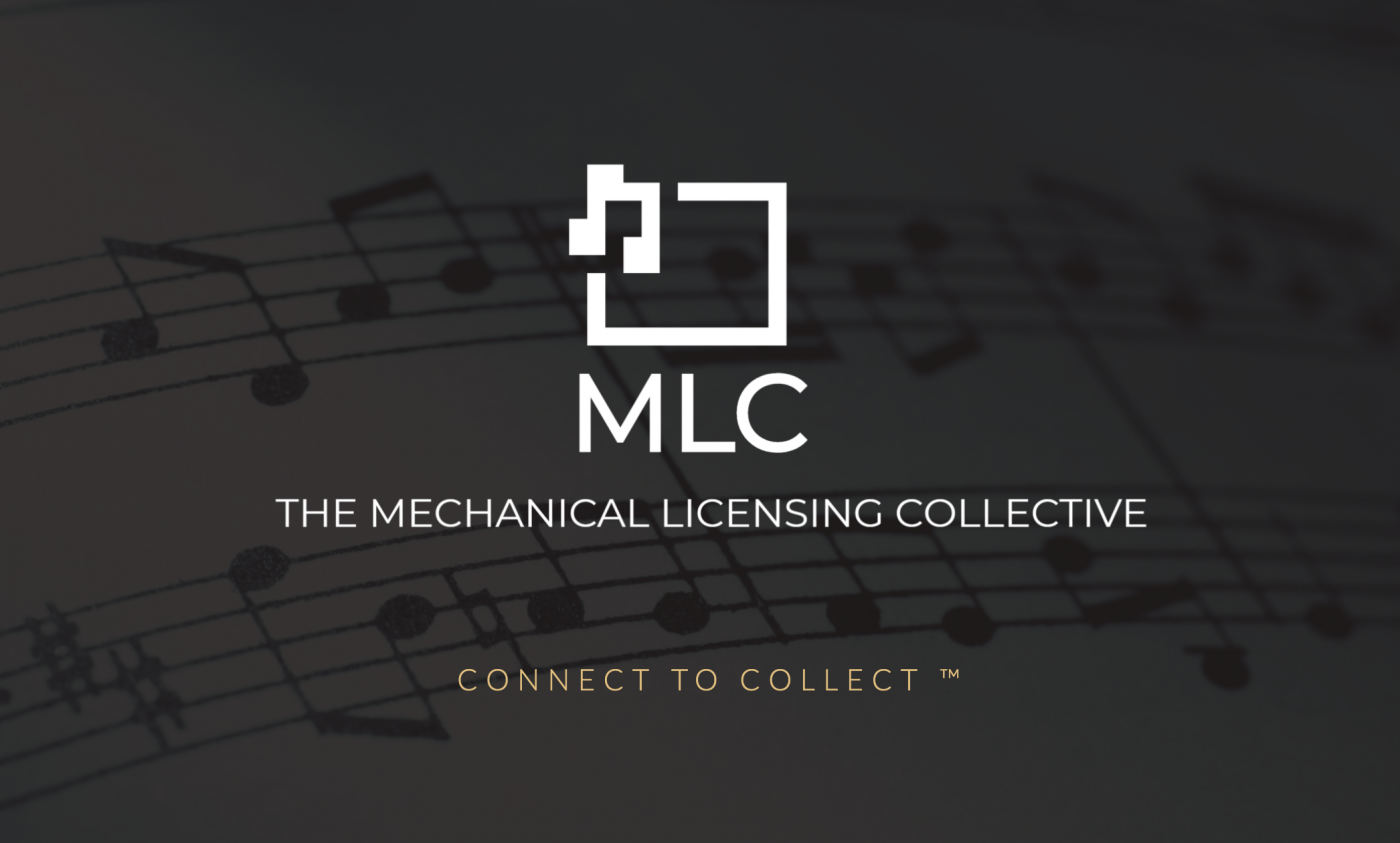 Songwriters, lyricists, composers, and music publishers now have a new and ideally more consistent way to collect their fair share of mechanical royalties from streaming and download services in the U.S.
On Jan. 1, the Mechanical Licensing Collective, or MLC, began full operations by offering its new blanket mechanical license, allowing access to its public search for musical works, and opening registration for its online portal.
The MLC marks a significant milestone in a long battle to ensure that songwriters, composers, lyricists, and music publishers receive fair payment for the exploitation of their music in the digital and streaming age.
Copyright law historically was predicated on the idea that music would be enjoyed through a physical product. The technology driving music use, however, progressed at a rate much more quickly than the law and, as such, loopholes were discovered when various types of music delivery were developed that were not dealt with in the law. Congress revised copyright law in the late 1990s to account for digital downloads, but soon thereafter, streaming services (e.g. Spotify) increased in popularity, until those services became one of the primary vehicles for music consumption.
Since streaming was not specifically dealt with in copyright law, digital-service providers set up their own royalty-payment systems, which in turn, meant far less money would be paid to songwriters, composers, lyricists and publishers. For example, one stream could yield between 1/3 to 1/2 of a penny. Record companies, song performers, music publishers, and songwriters all take a share of each stream.  
Seeing declining product sales and downloads together with an increase in music consumption through streaming, many artists and advocacy groups became outspoken that resulting minimal royalties were unfair and made it difficult for musicians and songwriters to make a living from their music. To remedy the matter, Congress unanimously passed the Music Modernization Act of 2018, which revised copyright law by establishing a new compulsory blanket licensing system for digital-service providers offering permanent downloads, limited downloads and interactive streaming.
Under the MMA, the Register of Copyrights was directed to designate an entity to administer the new license, in addition to developing and maintaining a database of musical works that is both publicly available and comprehensive. In 2019, the Register of Copyrights designated the MLC as that entity, and Jan. 1, 2021 was set as the date the MLC was charged with offering the blanket license. 
To understand exactly what the MLC administers requires an understanding of copyright law as related to musical works. Every musical work or "song" contains two distinct copyrights: 1) the composition, which is comprised primarily of music, including any accompanying words, and 2) the sound recording, which is the recording or fixation of performance of a composition. There can be many sound recording copyrights, but only one composition copyright. For example, the song, "I Will Always Love You" was written by Dolly Parton. Dolly and her own music publishing company, Velvet Apple Music, own the composition copyright. When Whitney Houston covered the song, her record label obtained a copyright in her sound recording, but not in the composition itself. The MLC only licenses musical compositions, but not sound recordings.
There are several types of licenses for musical works. The MLC, though, is only dealing with mechanical licenses, which are licenses that allow a musical composition to be reproduced and distributed, without accompanying visual images. Traditionally, that right had applied to physical medial such as vinyl, CDs or cassettes, but it also applies to digital media. The MLC does not administer a license for music that accompanies visual images, such as what is offered by YouTube. The MLC also only deals with interactive streaming, which lets listeners choose whichever song they would like to listen to.
As to the nature of the blanket license itself, the MLC administers one license designed to permit a licensee to use any composition in a particular catalog. Without a blanket license, the licensee must individually obtain from each applicable copyright owner a license for every song it wishes to use on its platform. As pre-MMA practices demonstrated, obtaining licenses individually was not practical. The blanket license mechanism is much more efficient and is similar to the way musical performing-rights organizations such as ASCAP, BMI, SESAC and GMR administer licenses for public performances of compositions.
Because of the global nature of the Internet, music can be broadcast and received with ease nearly anywhere in the world. The MLC, however, only operates to collect mechanical royalties in the United States. 
On the Jan. 1, 2021 license availability date, any digital music provider that offers interactive streaming or downloading may obtain a blanket license directly from the MLC. Examples of existing companies include Spotify, Apple Music, or Amazon Music. The license is not limited to existing companies and new companies seeking to provide digital-music services can connect with the MLC to obtain a license for their intended services.
As songs are streamed or downloaded using digital-music providers, the provider sends a use report to the MLC, which in turn employs that data to calculate applicable royalties due to songwriters, lyricists, composers and publishers. The royalties the MLC will pay to songwriters and publishers fall under 17 U.S.C. §115 and the MMA requires the Copyright Royalty Board to establish rates and terms that most clearly represent the rates and terms that would have been negotiated in the marketplace between a willing buyer and willing seller. This standard is intended to accurately reflect a fair price for mechanical royalties and replace the policy-based rates previously set by the streaming services themselves.
If songwriters, lyricists, composers, or music publishers have registered with the MLC, meaning they have assigned a right to the MLC to collect mechanical rights on their behalf, the MLC will distribute royalties on a monthly basis. This monthly payment calendar is much more frequent than the quarterly or even bi-annual payments some songwriters receive from other royalty sources. The key, however, is that the songwriters, lyricists, composers and publishers must register with the MLC and register all compositions for which they would like the MLC to collect royalties. This includes providing the MLC with information on songwriter, lyricist, composer, and publisher identities and ownership splits and making sure the MLC has other unique song-identification information. If a songwriter is already represented by a large publisher, that publisher may already be registered with the MLC to collect royalties on the songwriter's behalf. It is still a good idea, however, for a songwriter, lyricist or composer to check their registered compositions to ensure there is no missing or incorrect data. There is no fee to register with the MLC to begin collecting royalties.
Although still in its infancy, the MLC has already done a fantastic amount of work prior to Jan. 1, 2021, including a data-quality initiative and numerous webinars, to ensure a smooth transition into full operations. While it may take a little time to adapt to the new procedures, one this is for certain – the MLC is a much-needed and welcomed step in the right direction to ensuring that songwriters, lyricists, composers and music publishers are adequately compensated for their compositions.
For more information on the MLC, including access to the public search of registered compositions or to register as a songwriter, composer, lyricist or music publisher, go to: https://www.themlc.com/.
Bryan Kroes is and associate attorney with Hurtado Zimmerman SC and is a founding member and treasurer of the Wisconsin Entertainment Lawyers Association. For more information, email him at or call him at 414-727-6250.
The information contained on this website is provided for informational purposes only, and should not be construed as legal or tax advice on any subject matter. Use of, and access to, this website or any of the links or resources contained within the site do not create an attorney-client relationship between the reader, user, or browser and website authors. You should not act or refrain from acting on the basis of any content included on this website without retaining an attorney.